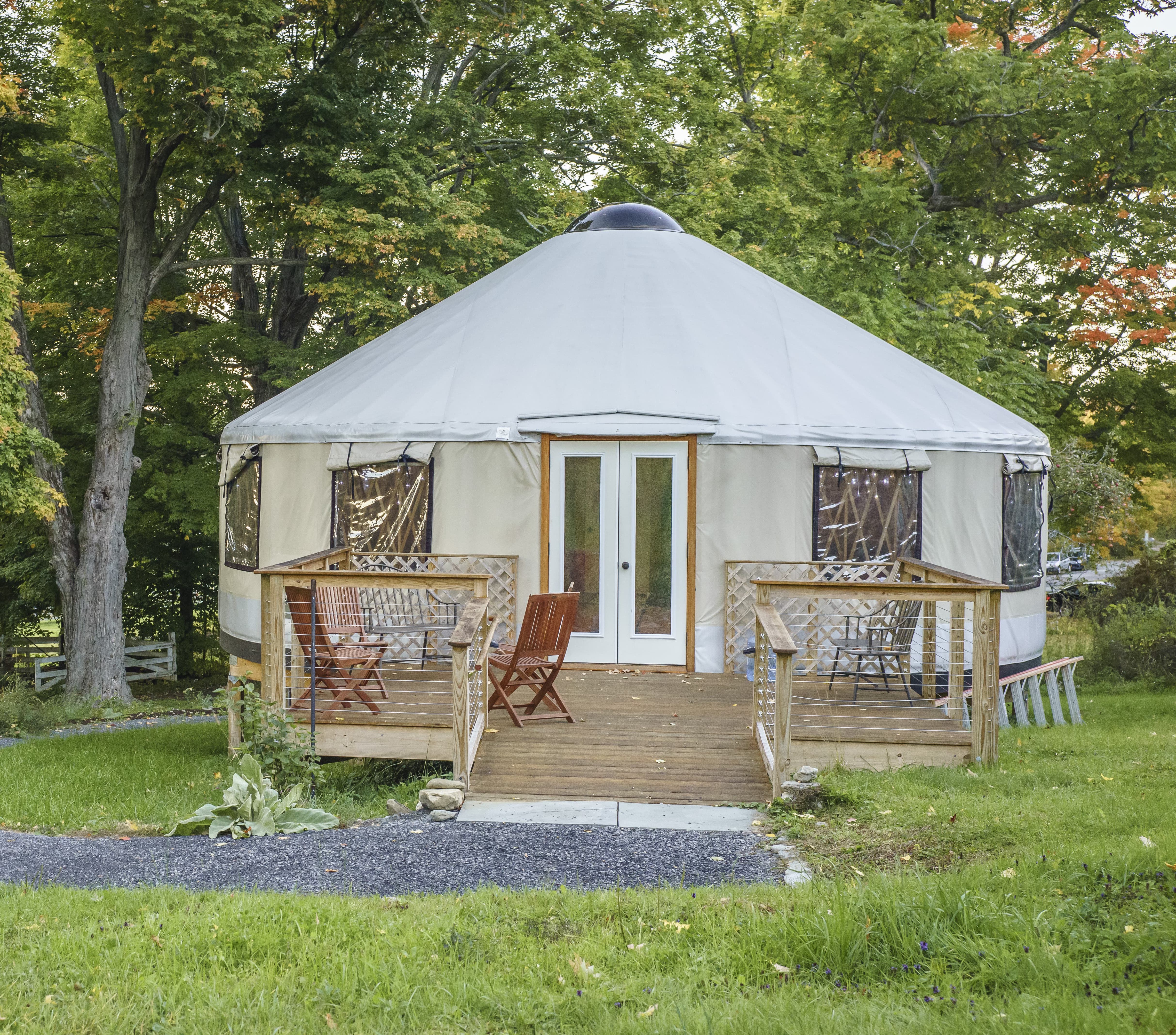 Custom Yurt Homes
Yurts For Personal Residences
From the hard-working rancher to the big city suburbanite, we have provided yurts for personal use ranging from full-time yurt home residences and affordable tiny homes to yurt guest houses, backyard yurt offices, and kids' play spaces.
Whether you're looking to live more environmentally-friendly or you're attracted to the relatively low-cost of yurt homes as personal residences, they're a great full-time residence option. Yurts also make great home offices, art and yoga studios, guest houses, vacation cabins and more! With sizes ranging up to 40′ in diameter (1256 sq. ft) , there is a perfect yurt size available for your needs.  In our larger yurts, many customers frame interior walls to give yurt homes multiple rooms. The framed walls of these interior rooms can also serve as the foundation for an upstairs loft, increasing the usable space inside. You can add full modern plumbing and electrical systems to yurt homes, or go for an off-grid setup. The possibilities are truly endless for affordable tiny home living in a yurt house.
Your Yurt House, Your Way
---
Every Shelter Designs custom yurt home is designed to be exactly what you want it to be.
Personal, customizable, unique. The possibilities are endless when designing your Shelter Designs yurt. Customize your door and window number, style, and location to suit your needs and maximize your views.
"Visitors are knocked out about the beauty of the hand-peeled rafters and the quality of the wood, fit and finish, glass windows, and all-round visual impact. A woods product professor from the University of Idaho said he had never seen such quality wood in the door and windows. All around, our yurt is a highly functional thing of beauty, which has become an essential part of our compound." Pam and Paul Quinnett, Idaho
Start Your Dream Yurt Build
We've been building the finest quality yurts in America since 1999.
As you look to start building your dream yurt house, we're confident you won't find a better experience from start to finish than with our professional, experienced team.