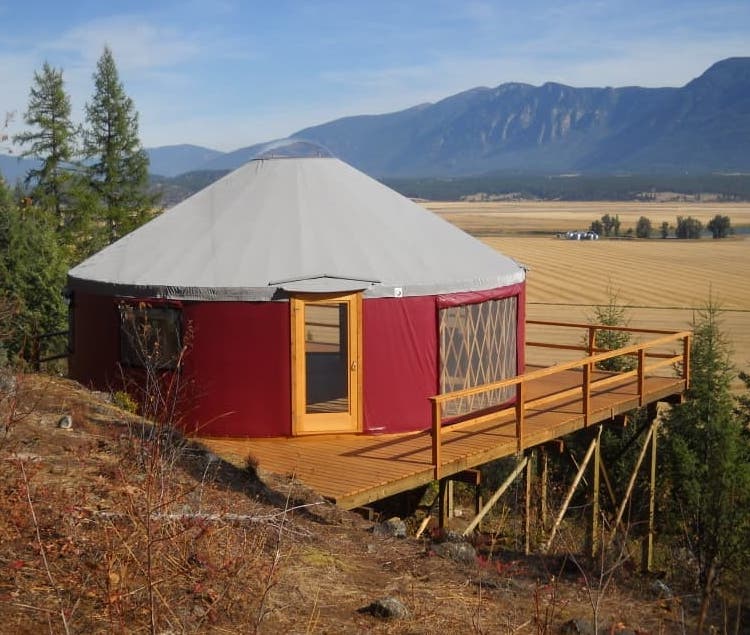 How To Design A Yurt
Plan Your Yurt Build
It's easy, right?! I'll just buy a yurt and put it right up. Almost.
Your Shelter Designs yurt blueprints are truly an open canvas. Whether you desire the simplicity of open floor space, or extravagance with all the amenities of a modern yurt house, how you utilize the yurt floor space is limited only by your imagination with your yurt plans.
Yurt design options to be carefully considered are the interior layout and placement of doors and windows around the perimeter to create access points, maximize views, cross ventilate, etc.  Where is your parking area going to be? There should be an entry door there for access. Every interior framed bed room should have an egress (36" door or 3×5 thermal pane glass window) for safety. Use our panel layout sheets to start planning your yurt's door and window location, style, number and type. It is also a great tool to start sketching out your yurts floor plan.
"We have a SD 30′ Eco yurt. We chose to have 4 glass windows, 1 french front door, baseline insulation and an operable, tinted dome. We have a wet bar, sitting area, sleeping area, and what I consider the most fancy yurt bathroom I have ever seen. We put an outdoor kitchen on our front deck. We also added a mini split unit for heating and air conditioning. As I write this it is 100 degrees and inside my yurt it is a cool 67. There is nothing off grid about our yurt…. heat, air, wifi, bigscreen t.v. We are so happy with this decision and the whole buying experience – everyone at SD yurts was very helpful. "
The Castleberrys, California